I don't know about you, but I had the most wonderful weekend.  I felt like I spent the entire time outdoors, which was lovely.  (Picnicking, reading in the grass, walking the lake, meandering through the country daydreaming about what it would be like to live there.) To pile blessings atop another- I don't even have to head into the
office
today!  We are preparing for a large trip to Panama which we leave for in less than a month, so we decided to pause all of our office work for one day and float the river with all of our
interns
. It will be a blast. 
Love these light infused looks and just had to share some Monday morning eye candy: 
Check out these tea cups from
Mika 78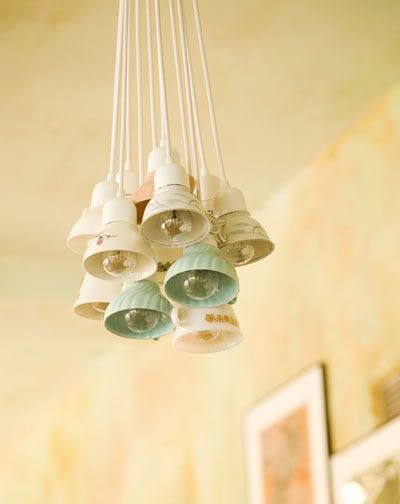 Have a lovely Monday, get lots of work done with a smile on your face! Oh, and comment here and tell me what ya did this weekend!